TransFormat Designer is a desktop application for Windows or Mac OS X that allows you to redesign existing business documents such as Purchase Orders, Invoices, and Account Statements without having to modify the application software used to generate the legacy print files.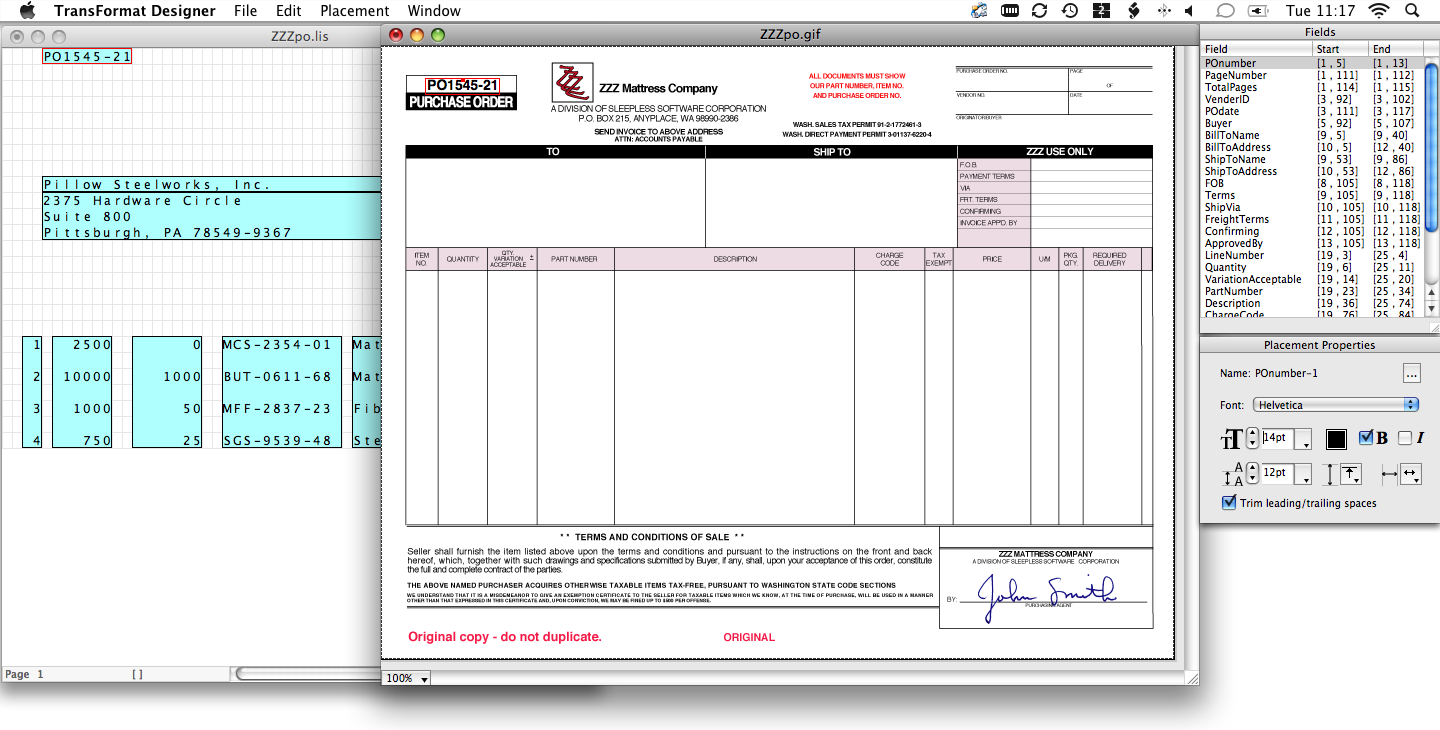 TransFormat projects are processed by ScriptServer PAN or ScriptServer Core. When used in conjunction with ScriptServer PDF Broker, instead of printing your documents, you produce a digital document that can be emailed, printed, and/or saved to an archival system, as well as being processed in arbitrary ways.
When producing documents with TransFormat:
get beautiful documents without changing production software
replace preprinted forms
identify "split fields" to create multiple subdocuments from a batch print
use any available printer font
generate barcodes from one of 23 symbologies
design new forms from your existing print files with drag-and-drop ease
Learn more about TransFormat Designer in the Technical Summary here.